I'M searching for logistics solutions.
I would like to lower my freight costs.
I need personnel – temporary or permanent.
Do you need a warehouse space for a short time or someone who takes total responsibility for everything from logistics to staffing, recruitment, and training? Then you have come to the right place! We offer both, and everything in between. Our customers notice the benefits of having the same competent staff they hired last returning when they are needed again. They want to balance their logistics by outsourcing all or part of it to a partner with cutting-edge expertise in third-party logistics. We also have customers who require a recruitment partner with expertise in special functions and senior positions. No matter what your needs are, together we create sustainable customer-tailored solutions based on competence, flexibility, and a good partnership.
We are SPEED – in 2.01 minutes.
It is never neither with Speed, it is both. In addition to offering world-class logistics solutions, we complement with staffing and recruiting of real stars. Join us on a journey that only takes a little over two minutes. There is a reason our name is Speed.
Latest news.
Take part of what is going on in our world.
We work a little harder.
In addition to staffing and training, we also offer recruitment and hiring of employees. And we do it in our own special way. We never shy away from asking the tough questions, any more than talking about dreams, ambitions, and plans for the future. After all, it is about people who are going to become one of you.
Here is the job you are looking for.
Are you looking for a new job or are you just a little curious? We are looking for stars for everything from warehousing, logistics, and production to finance, marketing, and sales. You can also find side jobs and part time jobs – perfect for you as a student.
Time for school?
We offer inspiring training in areas primarily in soldering and truck driving, but also in safety. All training is based on the needs of your company. Our trainers are of course up to date on the requirements, laws, and regulations that apply in each field of education.
More efficient logistics.
Through our many years of experience in electronics, we can provide several configuration services as a natural part of the logistics assignment.
"We're lowering our carbon footprint by 40%."
Our belief is that successful sustainability efforts are based on good business ethics, strong values, and a long-term cooperation and dialogue with our stakeholders. Our ambition is to build an inclusive corporate culture where people dare and want to engage in sustainability issues at all levels, with a focus on leadership, increased gender equality, and diversity, as well as good opportunities for competence development.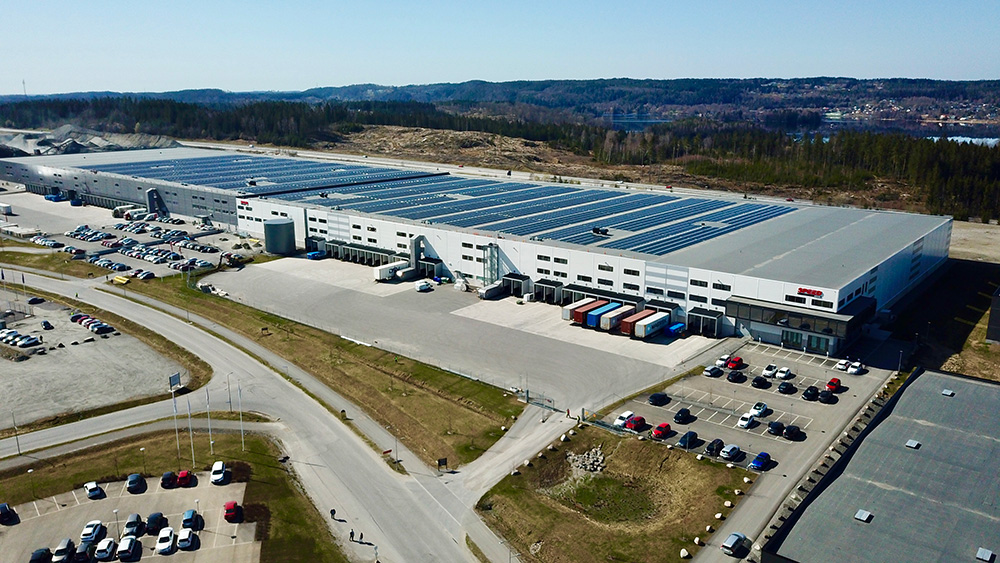 "With an estimated annual production of four million kilowatt hours of solar electricity, OUR INSTALLATION in Borås is the largest in the Nordic region."
Speed in short.
Curious to know more about us and our company?
Would you like to get in touch with us?
Let me know if you want to talk logistics or personnel.